RTB CWO-2 Richard (Dick) Tyler
CWO-2 Richard (Dick) Tyler returned to base on March 13, 2015. A final service and interment were held for Richard at Arlington National Cemetery on April 30, 2015. Richard enlisted in the Marine Corps in 1951 during the Korean War. He was part of the first unit to integrate the Marine Corps. Richard served in Korea and with HMM-265 in Vietnam.
BARHAMSVILLE, VA: CWO-2 Richard "Dick" Tyler, U. S. Marine Corps (Retired), 84, passed away in Williamsburg, VA on Friday, March 13, 2015.
He was born June 5, 1930, in Pittsburgh, Pennsylvania, the son of the late Theodore Roosevelt Tyler and Emma Jane (West Tyler) Baptist. His father Theodore, son of the late John Christian & Christine Tyler, was one of several generations of Second Liberty members. Emma Jane, daughter of James and Nannie West, was from a long line of members of Mt. Olive Baptist Church in Barhamsville, VA. Richard regularly attended both churches most of his life, joining Second Liberty Baptist Church around 1999.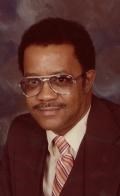 Richard spent his early years in Barhamsville, VA and in Pittsburgh, PA. He attended Brooklyn Tech High School (NY) and Atlantic City High School (NJ,) where he graduated with honors in 1949. He enrolled in the Pharmacy Program at Hampton Institute in 1950, and attended for about a year as a ROTC member.
In 1951, Richard enlisted in the United States Marine Corps, during the Korean War and was part of the first unit to integrate the Marine Corps. Throughout his 22-year career in the Marines, he was often the first and/or only African American integrating units, offices, businesses and even communities. He often had to perform well above his peers to succeed and be recognized. He briefly left the Marine Corps and joined the Marine reserves from 1954-1956.
During that time he worked for Lockheed in Springfield Gardens, NY. He re-enlisted in the Marine Corps in 1956 and eventually became a Korean and Vietnam War Veteran. He served all over the world including Cuba, Okinawa, Philippines, Vietnam, North/South Carolina, California, Massachusetts and Virginia, finishing his career at the Marine Corps Headquarters in Washington, DC. During his career, he received many awards and accommodations including the "Navy Commendation Medal", several Vietnam Medals and other Citations or Ribbons for his service rising to the rank of Master Sergeant (E8) by 1968. He attended Officers Training School, Quantico, VA, in 1968 and eventually achieved the rank of Chief Warrant Officer 2 before retiring in 1973. Early in his career, he served as a platoon leader and drill Instructor. As he rose in rank, he became an administrative officer for a commandant, Helicopter Squadron, the Marine Corps Judge Advocate and Personnel divisions.
When he retired from the Marine Corps, he went to work in private industry, where he eventually became a national expert for corporate housekeeping and supply for several major businesses. He eventually retired for the fourth time around 1999. During his free time, he was also very active with family, PTA, community and civic groups. Richard moved back to New Kent County in 1999 from Alexandria, VA, where he settled into homes in Lanexa, VA and in Barhamsville, VA. He spent his last few months at Riverside Convalescent Center, in West Point, VA. During retirement, he served as a Trustee and volunteer in the Music Ministry, Missionary Society, and on the Building Committee for Second Liberty Baptist Church. He has also participated in other area organizations or events, until his health declined.
Richard loved New Kent County and the area. His family tree goes back at least two centuries and includes, among others, the family names of Tyler, Christian, Brown, Braxton, West, and Whiting. He also has a large extended family living in the New York City and Pittsburgh, Pennsylvania area. He especially loved his children, grandchildren, great-grandchildren and step-children, mostly all girls, unconditionally and they loved him. Richard was also predeceased by his one older brother, Calvin Theodore Tyler. Richard is survived by two children, Richard Tyler, Jr. (Gail) and Kathryn (Kathie) Tyler Prigmore; four granddaughters, Winona, Rukaiyah, Crystal and Amber and his great-granddaughter, Chloe. He is also survived by his former wives, Shirley Tyler and Blanche Morris; several step-children; two nephews; two nieces; several grandnieces; a grandnephew; and many, many cousins.
A funeral service for Richard will be held 11:00 a.m. on Saturday, March 28, 2015, in Second Liberty Baptist Church, 8140 George W. Watkins Rd, Quinton, VA 23141. Mr. Tyler may be viewed beginning at 9:00 a.m. until the hour of his service on Saturday. Interment with full military honors will be held at a later date in Arlington National Cemetery. In lieu of flowers, contributions may be made to the Second Liberty Baptist Church Music Ministry or Missionary Society or to the Mt. Olive Baptist Church (Barhamsville) Sunday School. Professional services entrusted to the staff of Whiting's Funeral Home, 7005 Pocahontas Trail, Williamsburg, Virginia 23185. 757-229-3011. whitingsfuneralhome.com
Published in Daily Press on Mar. 25, 2015 and posted at legacy.com.