RTB Thomas Christopher (Tom, T.C.) McAllister
Thomas Christopher (Tom, T.C.) McAllister, Jr., passed away on Tuesday, December 13, 2016 at age 78 in Lexington, KY, where he and Mary lived. T.C. was one of the original HMM-265 cadre that went to Vietnam aboard USS Boxer in April, 1966.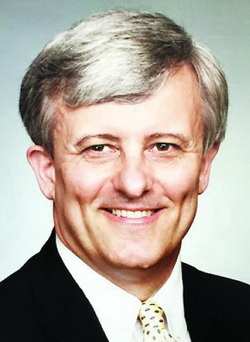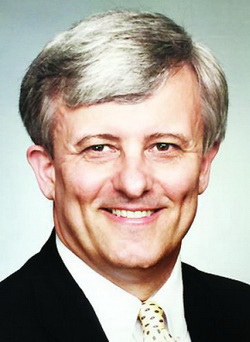 Tom was the son of the late Thomas C. McAllister, Sr. and Irene Lillis McAllister. He was a proud Veteran of the U.S. Marine Corps serving as a Captain and helicopter pilot. He received his MBA from the Univ. of Illinois and spent his post-Marine-Corps career at Standard Products as the Plant Manager. In addition to his wife, Mary, he is survived by a son, Andrew McAllister of Raleigh, NC, and three daughters, Margaret Anne "Peggy" McAllister and Wendy McAllister of Lexington, and Julie (Paul) Standley of Versailles, KY; two grandchildren, Caleb and Aaron Standley; and siblings, Teresa, Martin (Linda), Grace, Richard (Cecilia), and Patricia. Mass of Christian Burial was celebrated on Tue, Dec 20, 2016, 10am, St. Paul Catholic Church. Visitation will be on Mon, Dec 19, 2016, 4-8pm, Milward-Broadway. Interment will be on Tuesday, 1:45pm, at Calvary Cemetery. Memorial donations may be made to St. Peter and Paul School Eagles Wing Scholarship, 433 W. Short St, Lexington, KY 40507 or Best Friends, 5220 Grey Oak Ln., Nicholasville, KY 40356.
[Published in Lexington Herald-Leader from Dec. 17 to Dec. 18, 2016 and posted at legacy.com]
Related Images: