Daniel D. Dulude, 73, of New Windsor N.Y. passed away on Wednesday, February 10, 2021, with family by his side. He was born April 29, 1947 in Pawtucket, Rhode Island to Alfred M. Dulude and Margret Newsham Dulude. He married Joyce Ingham Dulude in 1972. They had a life of love and fun for 49 years. He served as a crew chief in Vietnam with HMM-265 1967-68 and, soon after returning to New River, volunteered to go back for a second tour with HMM-165.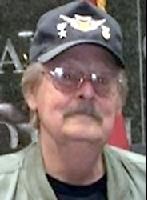 Daniel is survived by his wife, Joyce, their three sons, Daniel D Dulude II (Linda), Daryl R Dulude (Kadi), and Michael D Dulude, one grandson, Ryan, and two granddaughters, Skyler and Sandra, all of whom he loved with all his heart. He also leaves behind one brother, Alfred M. Dulude (Jeanne) of North Carolina who was his best golfing buddy, two sisters, Margret Dulude Seyez (Don-deceased) of Lincoln, Rhode Island and Debra Dulude Bileau (Roger) of Mapleville, Rhode Island, many nieces and nephews with whom he always had fun and his life-long friends Donald and Victoria Kinniburgh of Seekonk, MA. He will also be missed dearly by his loving pets, Jinx and Maddie.
Daniel answered the call of his country by serving in the United States Marine Corps. for four years, 1965 through 1969. He served two tours in Vietnam as a CH-46 helicopter Med-Evac Crew Chief. He was highly decorated, earning 2 silver stars on two different missions in 24 hours, a feat that has not been replicated since the civil war. He also received a purple heart for injuries he sustained in combat.
After being honorably discharged from the Marine Corps. he attended Providence College in Rhode Island earning a BA degree in English. He spent his career in construction sales where he formed many lasting relationships.
Daniel enjoyed playing golf with his friends and family. Every year he and his wife would vacation in Fort Myers and he spent his time with family on the golf courses. He was also very proud of his sword and knife collection. He spent many years volunteering for New Windsor Little League as a coach, board member, and president. When it was time to leave the presidency he then became District 19 Little League Administrator for Orange County for a few years. For his many contributions to the New Windsor community he was awarded the Nicholas Brooks Award.
Please join us to celebrate his life on Saturday, February 20, 2021 from 2pm to 5pm with services at 4:30 pm at Brooks Funeral Home 481 Gidney Ave, Newburgh, NY 12550. In lieu of flowers, honor Dan by donating to the Hudson Valley SPCA to give an animal it's forever home. Hudson Valley SPCA, 940 Little Britain Rd., New Windsor, NY 12553. Call 845-564-6810 or go to hudsonvalleyspca.com.
To send a personal condolence please visit www.Brooksfh.com.
[Taken from Legacy.com]